How H&H is Remaining Safe During Covid-19
Welcome our Favorite People in the Whole World!
We are so happy to be open again!!!!  It's been far too long since we have seen your faces.  Thank you for taking time to visit and support us during an unreal time.  As one of our valued customers this is what you can expect during your H&H shopping experience:
Our staff will be wearing mask your entire visit
Our staff has logged their temperature as "normal" at the first of their shift
We will be wearing a mask to do metro deliveries and curbside pick-up
Our staff will maintain a 6ft social distance when helping you on the sales floor
We are consistently sanitizing cash wrap, credit card machines, door knobs, dressing rooms and shopping baskets with every customer
We are only accepting credit card and contactless (apple pay) forms of payment
We are sanitizing tried on clothing with our steamer
We have nylon footies to use when trying on shoes
We have gloves for you if you would like to use some!
Please help us in our efforts by understanding that:
We would like you to wear a mask too! (we sell US made and pretty masks if you forgot yours)
At the cash wrap we need your help in standing a safe distance(6ft) from our computer
Unfortunately at this time our restroom is closed to customers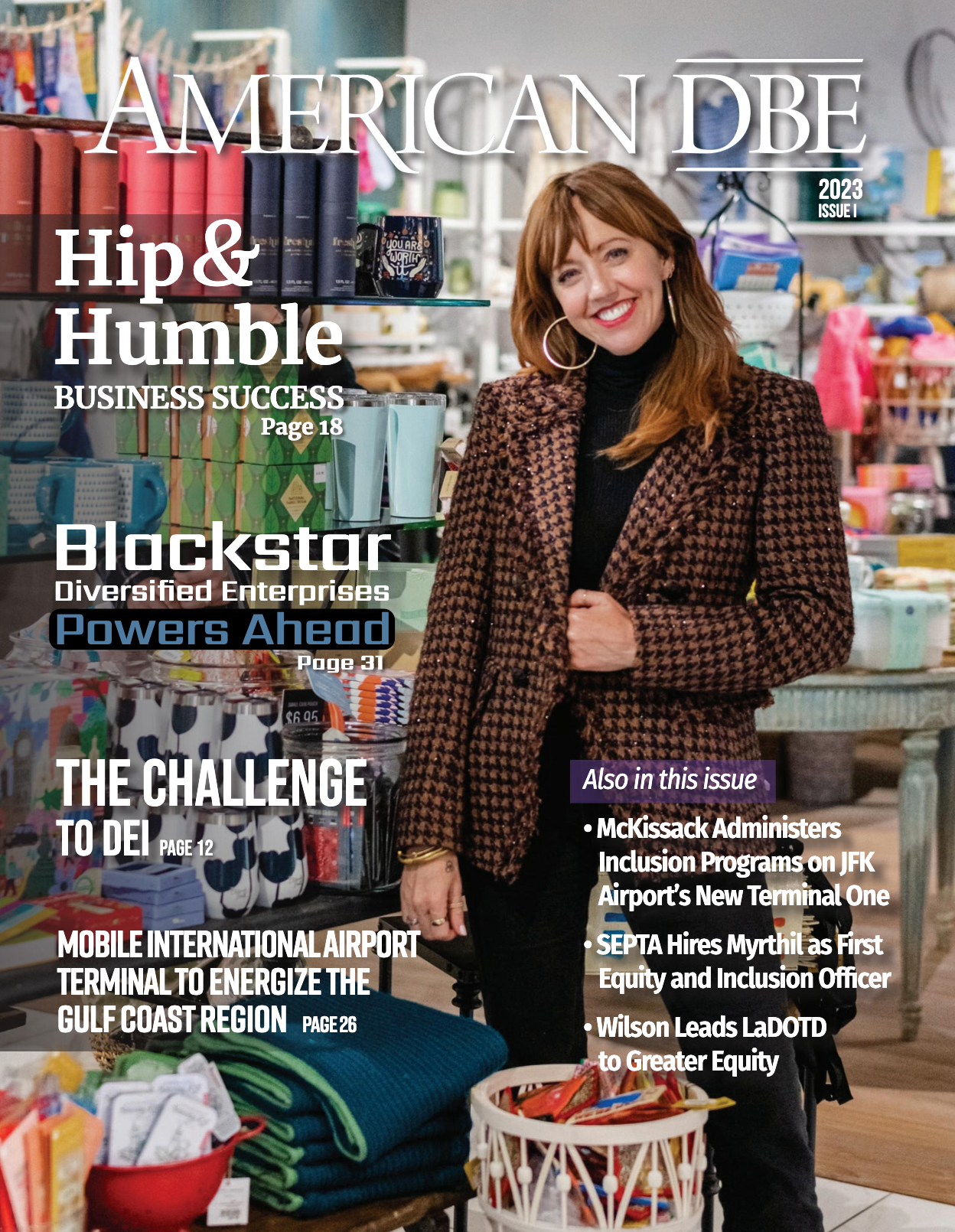 American DBE Magazine
Featured in Issue I of 2023, Hip & Humble CEO, Sheridan Mordue, is highlighted with her business success with Hip & Humble.
Learn More