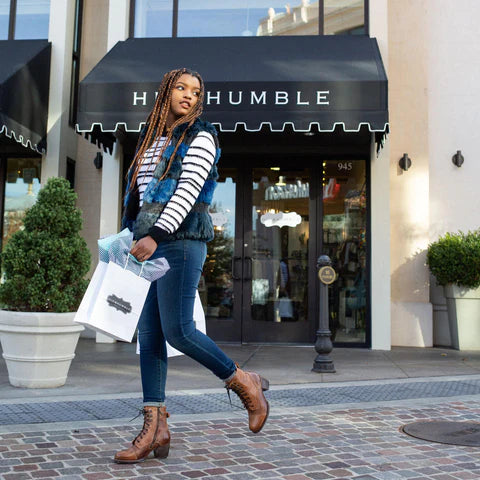 The Hip & Humble Story
Would you believe we started out selling tables? Slinging shabby-chic chairs and bookshelves in Salt Lake's Sugarhouse 'hood? No? Well, believe it. Because if there's one thing that's true about the Hip & Humble brand — and the Hip & Humble woman — it's that we know how to adapt. We're not afraid to evolve, learn and make changes! And we do it through dialogue with our community, through an unwavering investment in women's empowerment, and the causes and products we care about.
Learn More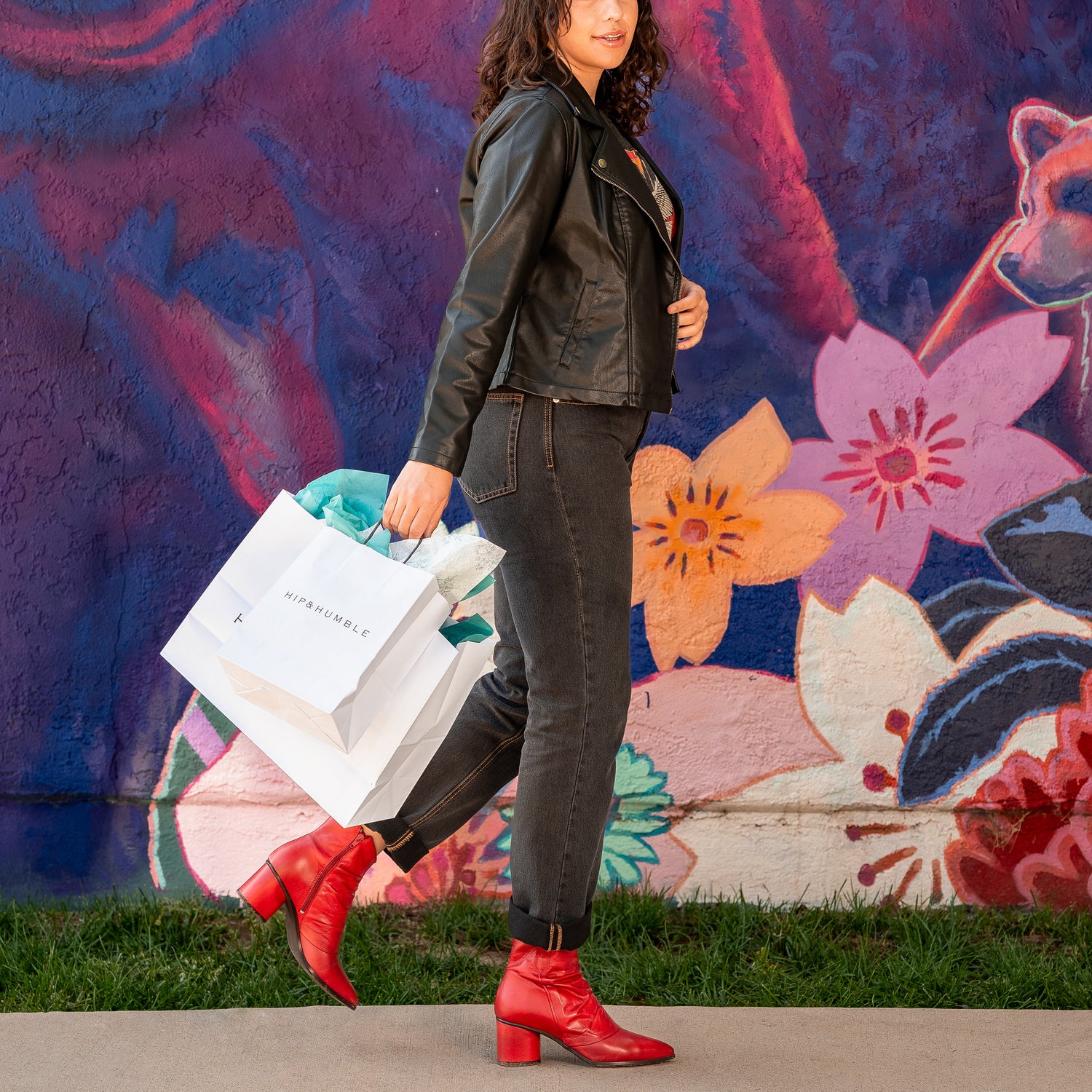 So, what can you find when you walk into our stores and browse our digital shelves? Well, it'll be pretty clear that we care about our products – where they're sourced and what goes into them, how long they'll last in your closet and in your home. Sustainable ingredients and fibers win out over synthetics and chemicals, and fairly or locally sourced from humans wins out over mass-market goods. This makes our shelves as unique as you, our beloved customer!
Because before anything else, before the perfect 70s-inspired platform, organic laundry soap or timeless gold initial necklace, we think about you, the Hip & Humble woman. What's important to you? How can we empower you and make you feel valuable, inspired, connected and creative? How can we equip you with the tools you need to create a sustainable lifestyle?
Finally, we're pretty proud of our street cred on the Utah small business scene — H&H owner Sheridan has served on local business boards and leadership teams — and our longstanding support of the local nonprofit, Women of the World. We are lucky to donate our time and a portion of or annual profits to WoW, which helps forcibly displaced women assimilate into Salt Lake City and become our neighbors, community members and allies in female empowerment.
Hip & Humble in the Media
Check out some recent H&H mentions! ⬇️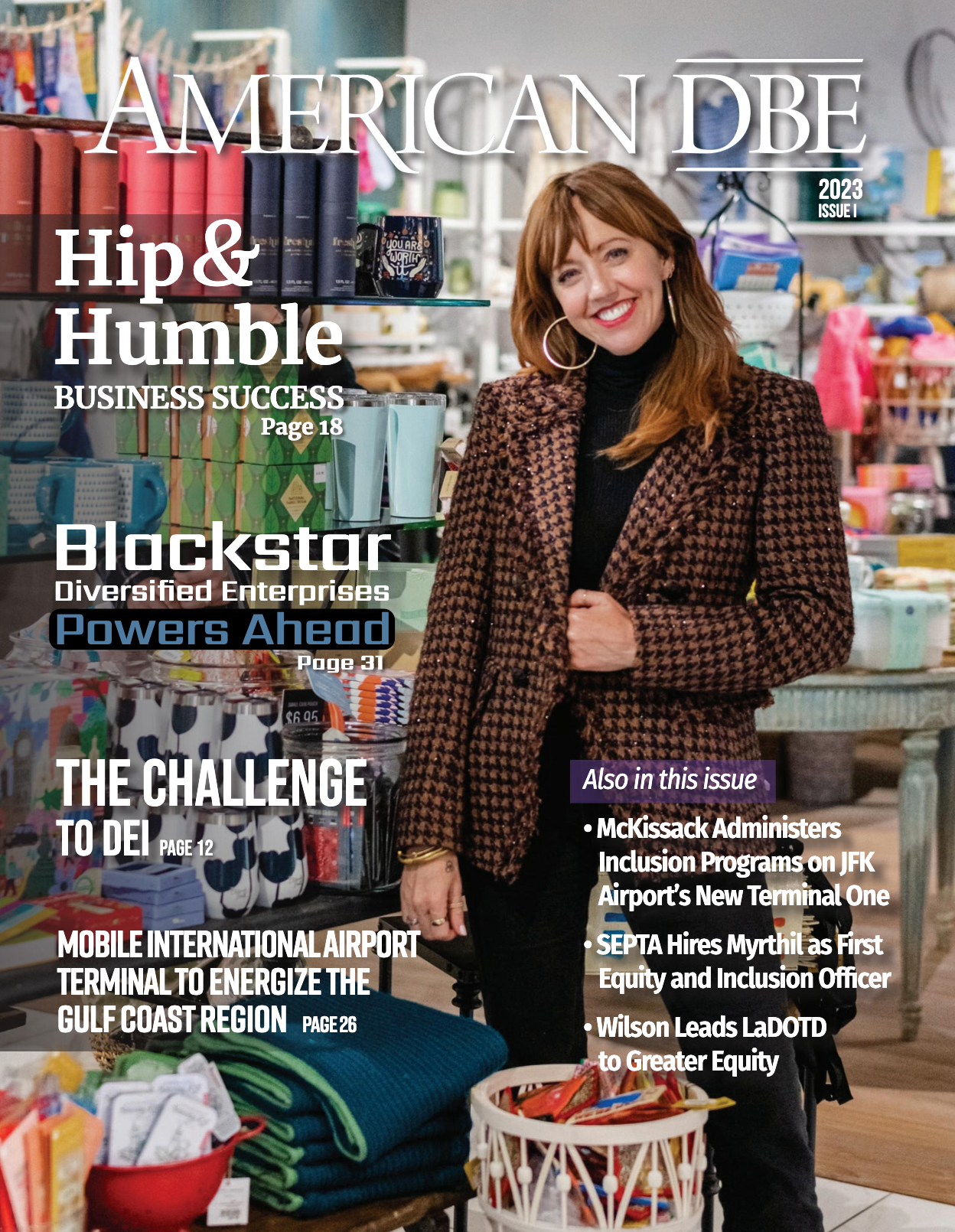 American DBE Magazine
Featured in Issue I of 2023, Hip & Humble CEO, Sheridan Mordue, is highlighted with her business success with Hip & Humble.
Learn More
Even More...
The Mighty Main Street Podcast

Hip & Humble provides an inspiring space for fashion and home decor.

Listen Now

Forging the Norsatch Podcast

Learn more about Hip & Humble with founder and CEO Sheridan Mordue.

Listen Now

Salt Lake Magazine 2021 Winner of Best of the Beehive

Best Places to Find a Gift When You Forgot You Needed a Gift
Hip & Humble Feature - KUTV