Local Delivery & Pickup
Local Delivery and Pick-up, AKA getting you, and your H&H goods together as quickly as possible! Because shopping local comes with its perks. 
Way better than a drive-through!
For In-Store Pick-up
At check-out, select "Pick up".
Available pickup locations will be displayed.
Stop by your selected location and grab your goods from our staff.
For Same Day Delivery
At check-out, enter your shipping info (your delivery address!)
If you're in our delivery zone, the delivery option will pop up.
Check "delivery" and you'll have your order by dinnertime.
 We love to deliver last-minute gifts! Try Same Day Delivery for your friends and family's birthdays, graduations, or those "just because" pick-me-ups.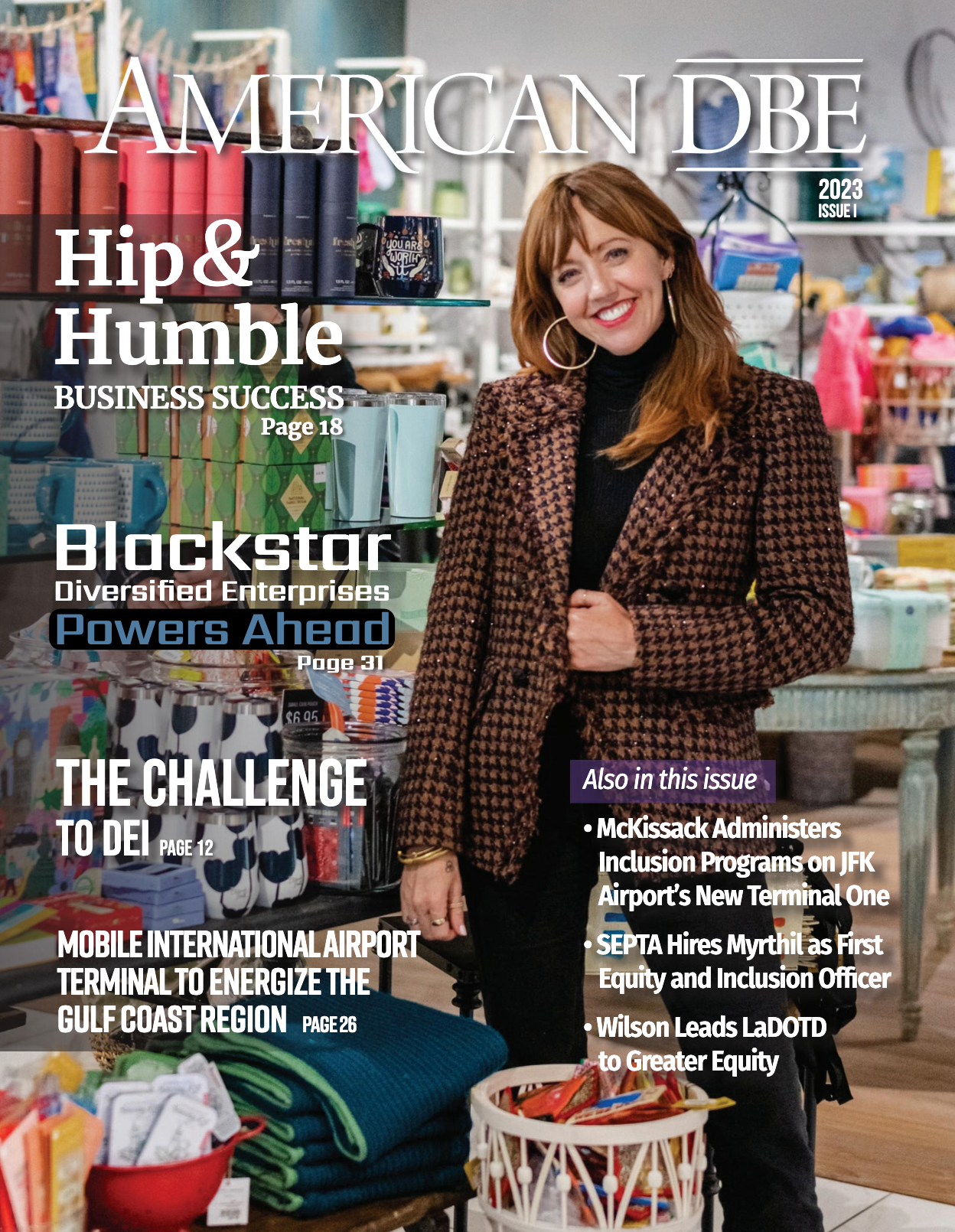 American DBE Magazine
Featured in Issue I of 2023, Hip & Humble CEO, Sheridan Mordue, is highlighted with her business success with Hip & Humble.
Learn More