Fine Print
Thank you for your interest in Hip & Humble! We want to bring you products that brighten your life and home! We appreciate your business.
If you have any questions or problems please call us at 801-467-3130 or email us at sheridan@hipandhumble.com.
You can purchase products from this website (www.hipandhumble.com) or by calling us at 801-467-3130 or 801-298-3373 from 10am to 6pm MST Monday – Friday.
Payment Methods
We accept Visa, MasterCard, American Express, and Hip & Humble gift cards for payment. Full payment is required to ship an order. 
Shipping & Delivery
All items ship via USPS or UPS ground within the continental United States. Shipping charges are added per item. All in-stock orders will ship within 1-3 business days. For expedited shipping please call us @ 801-467-3130 for additional charges. In the event of a backorder, we will inform you via email within 24 hours.
Returns & Exchanges
Merchandise may be sent back for exchange or store credit within 2 weeks of purchase. Full refunds will be issued for products only if they are returned in their original condition. Please pack and seal merchandise for return to us in its original packaging. Be sure to ship the package with a carrier that can provide tracking and insurance. You are responsible for all shipping costs for returned merchandise.
Please include a note with your name, return address, daytime phone number and/or email address that says what you are returning and why, and what you would like to have happen – exchange, credit, or refund.
Special orders, special offers, and sale items may not be returned or exchanged.
Please send returns to the following address:
Hip & Humble
Returned Items
1043 East 900 South
Salt Lake City, Utah 84105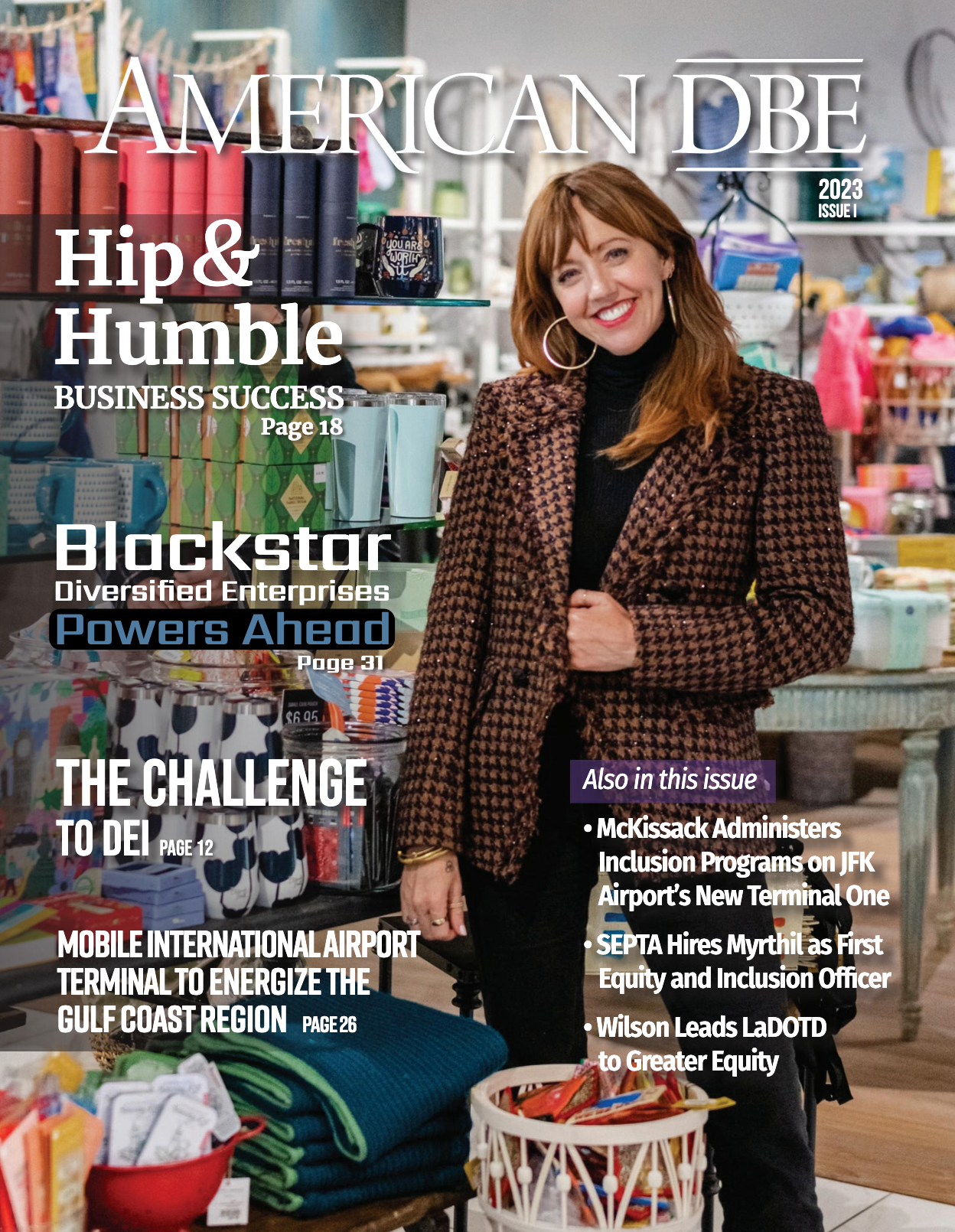 American DBE Magazine
Featured in Issue I of 2023, Hip & Humble CEO, Sheridan Mordue, is highlighted with her business success with Hip & Humble.
Learn More