Privacy Policy
Hip & Humble will not sell, trade or otherwise share your personal information with any other company or entity. Some products represented on our site could ship directly from the product manufacturer to the customer. In such a case we provide the customer's shipping information to the manufacturer for order fulfillment purposes only.
Our site uses an order form for visitors to purchase products and request information and services. We collect users' contact information including but not limited to addresses, emails, phone numbers and financial information (such as credit card numbers). Contact information from the order form is used to send orders, information about our company, and from time to time promotional materials and catalogues. The user's contact information is also used to contact customers directly when necessary (for instance with questions about their orders). Financial information that is collected is used to bill the customer for products and services.
We use your IP address to help diagnose problems with our server, and to administer our WEB site. Your IP address is used to help identify you and your shopping cart.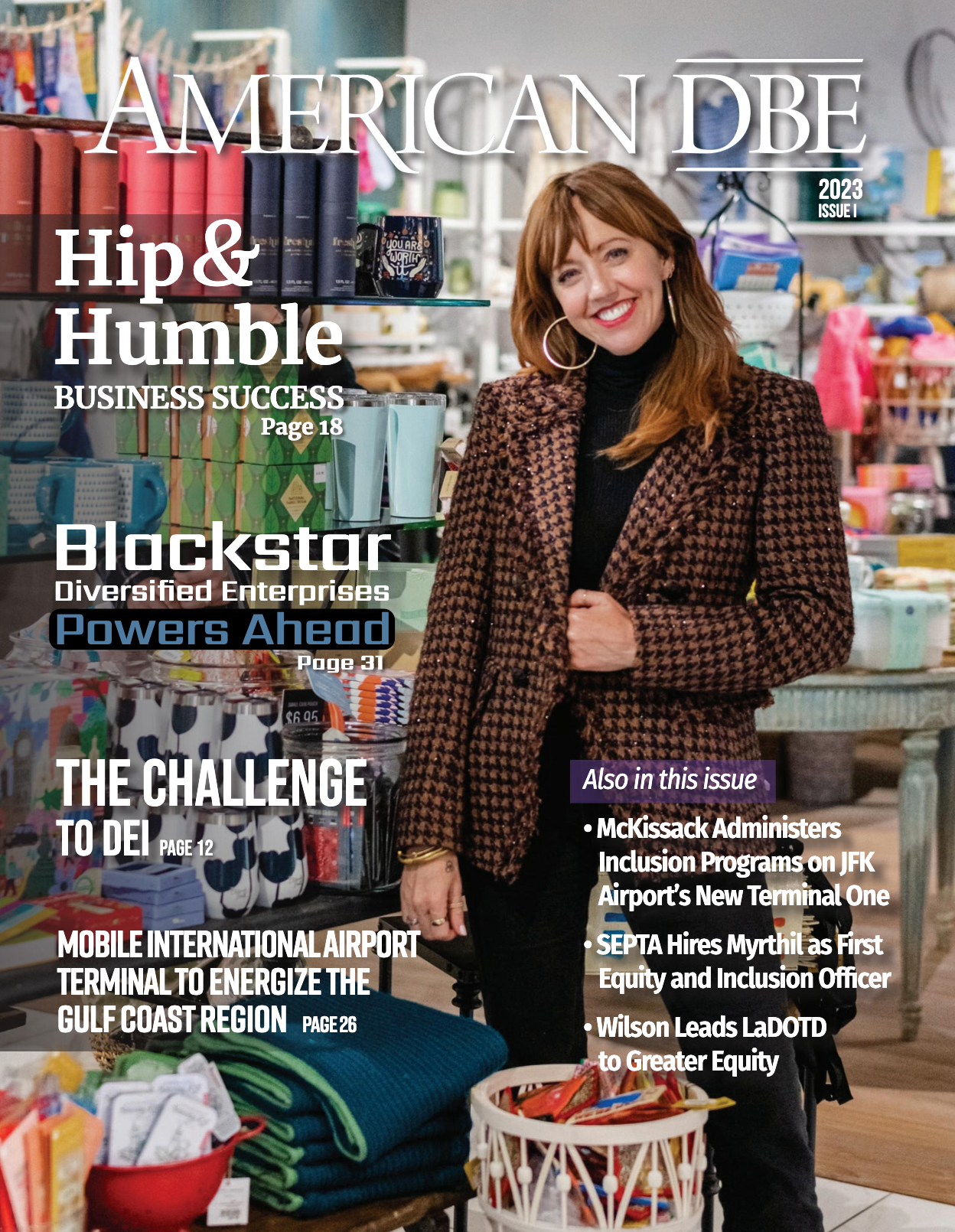 American DBE Magazine
Featured in Issue I of 2023, Hip & Humble CEO, Sheridan Mordue, is highlighted with her business success with Hip & Humble.
Learn More